About Hi5 Furniture
Hi5 Furniture, Inc., is a woman-owned, Kansas City, Missouri, based company established in 2008 by a mother-daughter duo and a brilliant engineering partner, all of whom believed in bringing jobs back to their local community. All products are engineered based on utilizing local vendor capabilities. In 2009 during a down economy, Hi5 introduced new business to several wood mills, steel plants, powder coating and custom fabrication factories throughout Kansas and Missouri. Hi5 is proud to preserve the tradition of hand crafting furniture in America. Based in the "Heart of America", we are committed to advancing the lives of the people in our local community while maintaining true American quality.
Hi5 manufactures tables in the contract furniture industry and specializes in making "customs" as a standard way of doing business. We provide tables for conference, classroom, training, hospitality, lounge and collaboration spaces. We offer formal quotes, CAD symbols, renderings, design layouts, survey analysis and specification assistance on every project regardless of size. These services are offered free of charge. All products, including customs include a limited lifetime warranty. The company's mission is to provide solution oriented products coupled with outstanding service!
In 2014, Dawn Yates bought out her partners and began expanding the company. Today, Hi5 is a $12 million-dollar company. Its' high level of financial responsibility and stability is evidenced by the award of a federal supply schedule GSA Office Furniture Contract in 2011 after successfully undergoing an extremely intensive application process.  Under her guidance, Hi5 Furniture has become one of the industry's leading custom table manufacturers in the nation. The company has been recognized with multiple product awards and has acquired many major accounts that are standardized on Hi5's products.
What does Hi5 stand for?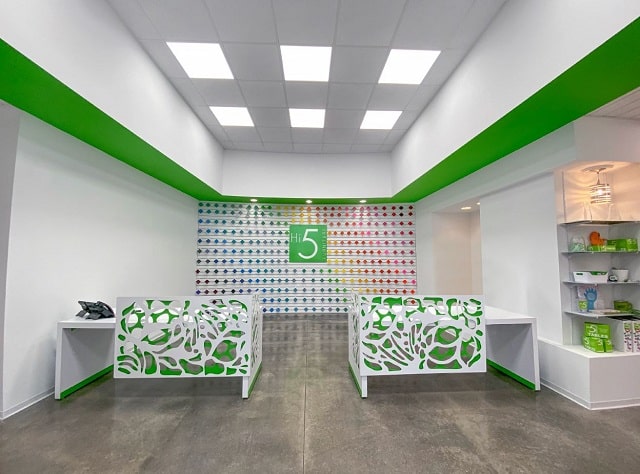 Customers | End Users
Furniture Dealerships 
A&D Firms
Sales Reps
Employees & Vendors
American Made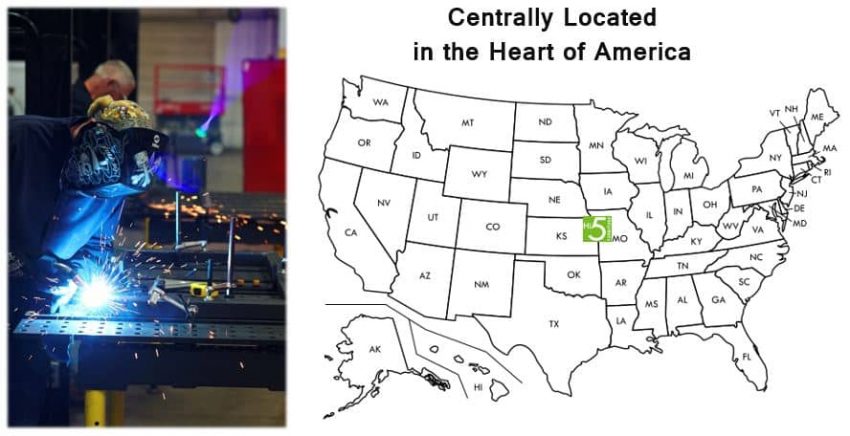 Hi5 is proud to keep the tradition of hand crafting furniture in America. Based in Kansas City, Missouri, the "Heart of America" we are committed to advancing the lives of the people of the USA while maintaining true American quality.
Local Sales Rep Services Offered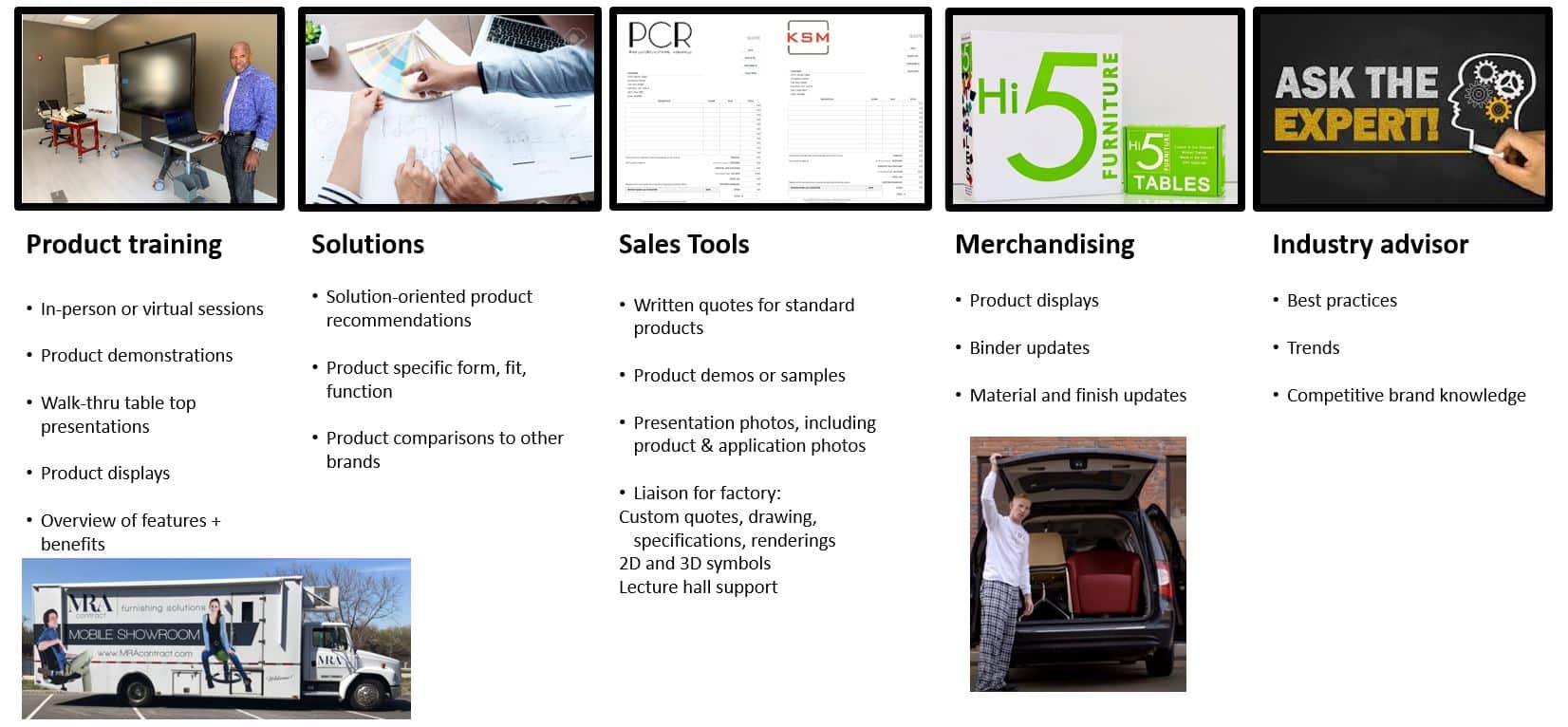 Learn. Eat. Gather.

White Glove Service
Hi5's inside sales team offers these services free of charge:
Published price book for all standard products
Formal written quotes on custom products or large projects. (Lead Time: 48 - 72 hours)
Specification sheets for projects over $500k List. (Lead Time: 48-72 hours)
2D and 3D CAD symbols upon request. (Lead Time: 48-72 hours)
Quote drawings of custom products  (Lead Time: 72-96 hours)
Lecture hall drawings & survey analysis (Lead Time: 10 business day)
Trouble-Free Tables

When you can't afford problems or have a high profile project, Trust Hi5!
Along side our white glove service, Hi5 custom builds wooden crates to transport our tables, so there is less than ¼ % of freight damage! 
Woman Owned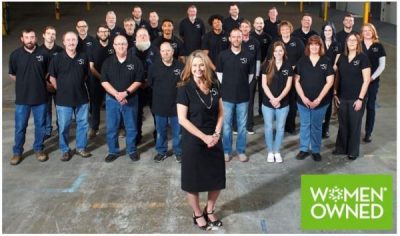 Dawn Yates, President and founder, was exposed to the furniture industry at a young age while working for her mother at a locally based manufacturer. After briefly exploring other career opportunities, Dawn's passion for the furniture industry propelled her to launch Hi5 Furniture. Upon launching the company, Dawn decided she wanted to specialize in tables and offer customization capabilities that would allow designers to bring their inspirations to life. Dawn has always been committed to providing superior products through a process that is both easy and fun.
What industries does Hi5 serve?
Automotive
Behavioral Health
Consumer
Corporate
Education
Electronics
Energy
Engineering
Financial
Government
Healthcare
Hospitality & Hotels
Insurance
Legal
Manufacturing
Media
Multi-Family
Not-for-Profit
Oil & Gas
Public Spaces
Real Estate
Retail
Senior Living
Sports & Arenas
Startups
Technology
Telecommunications
Training Spaces
Worship Spaces
What products does Hi5 offer?
Hi5 specializes in tables for the contract commerical furniture market. We offer a selection of standard products and cater to customers with custom needs.
Bar | Café | Cafeteria
Coffee | End | Occasional
Collaboration | Communal
Conference | Meeting
Fixed | Lecture Hall
Folding | Nesting
Height Adjustable
Makers | Lab
Pull Up | Laptop 
Training | Classroom
How does Hi5 go to market?
All our products are available through local authorized furniture dealerships or hospitality procurement organizations. We have an outstanding team of independent sales agents representing our products throughout the United States. And, our inside sales team and factory customer service representatives provide help and guidance throughout the entire process.
Hi5 Furniture, Inc.'s Authorized Dealers are responsible for:
Design services.
Bond responsibility if requested.
Delivery and installation.
Storage for a period of thirty (30) days after the specified installation date.
Warranty service to include disassembling/reassembling furniture.
The blend of design, functionality, warranty and price, have made Hi5 a valued supplier to thousands of clients. As an American manufacturer, we pride ourselves in offering a phenomenal customer service experience and we look forward to serving you!