The Hi5 Process
At Hi5 Furniture, we believe in providing solutions for each of our customers' unique needs. Since we were established in 2008, we have served more than 1,000 businesses, schools, healthcare and government agencies--and conferences--with tables designed specifically for their purposes. With our promise "Custom is our Standard" in mind, we start with a selection of standard products, then work with you on modifications. Here's a little bit more about our process.
Design
Hi5 currently offers tables from 15 collections--each with their own distinct function, from personal use to large groups settings. The tables are designed and produced at our Riverside, MO-based headquarters by an incredibly talented team of designers and engineers.
Our tables are produced with strong, long-lasting materials, and with a large selection of bases, tops, finishes, and power options, customers have hundreds of options available to them. We pride ourselves on making these options affordable, and we maintain a limited life-time warranty on all of our tables. We also pride ourselves on being made in the Heart of America, maintaining true American Quality and providing local job opportunities.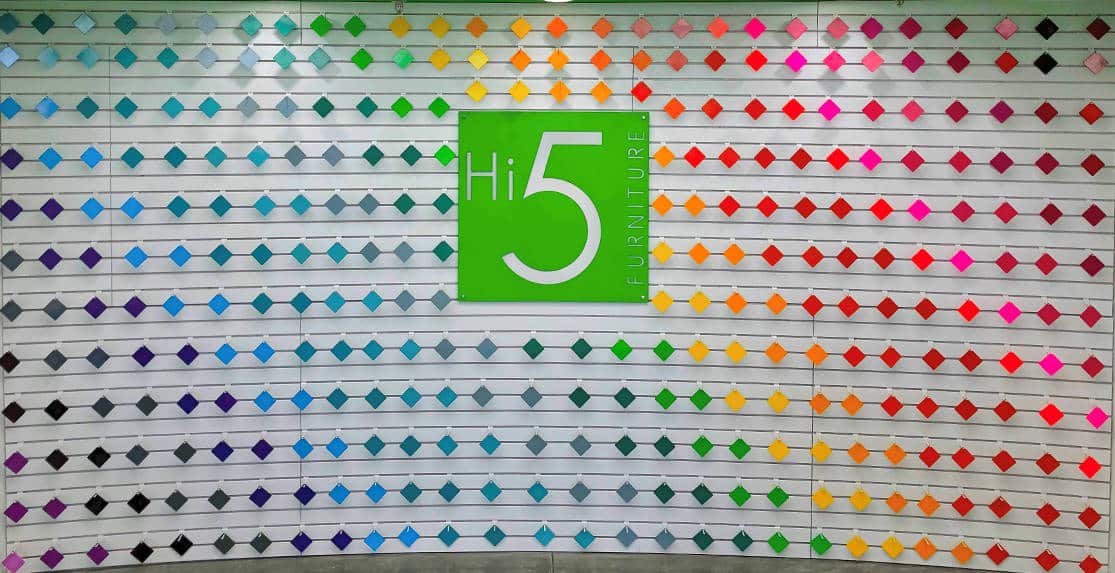 Showrooms and Sales
There are currently four Hi5 Showrooms across the country, where anyone can experience our gorgeous products first hand. Visit the showroom closest to you:
Kansas City, MO - 4304 NW Mattox Road, Riverside, MO 64150
Houston, TX - 7026 Old Katy Road, Suite 262, Houston, TX 77024
Dallas, TX - 1219 Conveyor Lane, Dallas, TX 75247
Boston, MA - 60 K Street, 1st Floor South Boston, MA 02127
If you love what you see and think our tables are right for your space, we invite you to get in touch with one or our sales reps. We're excited to talk over options and solutions with you and provide guidance. As you continue through the process, we will provide CAD symbols, renderings, design layouts, and specification assistance, free of charge, no matter the size of the project. We will also walk you through lead times and when you can expect your projects to be completed.
Learn more about our process
Now that we've piqued your interest, get intouch with our team. No matter your situation, we know we there is a solution for you. Contact us today and we'll get the process started.